ABOUT LASZLO



"Gracefully weaves luscious textures and memorable melodies with the help of the formidable rhythm section of Dave Holland and Bob Moses. RECOMMENDED (The Legend of Tsumi)".
— Jeff Levenson, BILLBOARD



Internationally acclaimed Boston-based jazz pianist and composer Laszlo Gardony is one of the most expressive and technically skilled pianists working in jazz today.
"A formidable improviser who lives in the moment" (JazzTimes), Laszlo Gardony has performed in 27 countries and released 14 albums on the Sunnyside, Antilles,
and Avenue Jazz labels during his distinguished decades long career. His 14th album as a leader, "Close Connection" (Sunnyside Records), which features his trio, Yoron Israel (drums) and John Lockwood (bass), was released in December, 2022 and received much critical acclaim, including a four-star review in DownBeat Magazine. (See Recent Reviews page for details.)

Winner of the Great American Jazz Piano Competition, Gardony has been noted for his "fluid pianism" by The New York Times, and the legendary Dave Brubeck called him "a great pianist."

Laszlo Gardony's recordings and performances convey the joy of inspired creation; they draw on a deep well of emotions, a prodigious technique, and a playful curiosity that thrives on creating music that is truly alive in each unique moment.

Gardony's critically acclaimed 2019 live solo piano album, "La Marseillaise" features his originals, his personal takes on standards and a classic Italian song, his re-imagination of an iconic French revolutionary song, and spontaneously created pieces.

The New York City Jazz Record says of the album: "'La Marseillaise's is a grand organic take on creating music in the moment." JazzTimes states: "The improvised pieces are bright and majestic examples of on-the-fly creativity at its most developed."
Jazzwise, UK says: "[Gardony] mastered the sound of surprise."

Laszlo's previous solo album, "Serious Play" (Sunnyside) was named one of the Best Jazz Albums of 2017 by DownBeat Magazine: "Serious Play combines spontaneity and intent...there's a stillness at the center of his music, a distinctive amalgam of central European folk strains, majestic classical piano and improvisational fearlessness."

"Serious Play," and Gardony's 2015 live sextet album "Life In Real Time" were named by the Boston Globe as one of the 10 Best Jazz Albums of 2017 and one of the 10 Best Jazz Albums of 2015 respectively.

Gardony's recording and touring bands included such artists as Dave Holland, Miroslav Vitous, Bob Moses, Mick Goodrick, Yoron Israel, John Lockwood, Jamey Haddad,
Bill Pierce, Don Braden, Stan Strickland and Stomu Takeishi.

Besides being an exceptionally successful band leader, Laszlo is also a sought after sideman. Other artists who featured him on their recordings and in their touring bands include drummer, Yoron Israel, flutist, Christian Artmann, guitarist, Garrison Fewell, Matt Glaser's Wayfaring Strangers, and vocalist, Shelley Neill. He has also been featured with the Boston Pops, the Utah Symphony and The Smithsonian Institute's "Beyond Category" Traveling Duke Ellington Exhibit.

A Professor of Piano at Berklee College of Music - who also teaches at Harvard University's Jazz Combo Initiative, - Gardony continues to divide his time between composing, recording, concerts, and teaching, and he remains, above all, committed to living an inspired, truthful, and productive life in music.

*****

Born in Hungary, Gardony showed an early aptitude on the piano. He wasn't much older when he started improvising, devising little tunes inspired by the blues, pop and classical music he heard around the house. Immersed in the European classical tradition while growing up, he was drawn to progressive rock as a teenager, and spent countless hours improvising blues-based music at the piano. He investigated gospel and studied jazz, a passion that soon overshadowed his classical pursuits. "We had jazz and African music classes at the Conservatory," Gardony recalls. "There were some very knowledgeable people and a lot of records. When it came to jazz it was a tiny community, but very inspiring."

After graduating from the Bela Bartok Conservatory and the Science University of Budapest (majoring in Mathematics and Physics,) he became one of Europe's most sought after accompanists, and released his first albums as a leader. Possessing a powerful sense of swing, a strong feel for the blues and a firm command of post-bop vocabulary, he gained invaluable insight by sharing festival stages with acts like Art Blakey's Jazz Messengers and Abdullah Ibrahim. After several years on the road, Gardony decided he needed to deepen his knowledge of jazz.

A full scholarship to Berklee brought him to America in 1983, and a faculty position at the school upon graduation kept him stateside. He made his US recording debut with the acclaimed 1988 album The Secret (Antilles) featuring Czech bass great Miroslav Vitous and drummer Ian Froman, but it was his 1st place win the following year at the Great American Jazz Piano Competition that catapulted him into the national spotlight.

He seized the moment with 1989's brilliant release "The Legend of Tsumi" (Antilles), a trio session with bassist Dave Holland and drummer Bob Moses focusing on Gardony's finely wrought original compositions. The album earned rave reviews. Scott Yanow wrote in the All Music Guide, "the most impressive aspect of this performance is how the pianist totally integrates his playing with that of his sidemen, so they speak in one unified voice."

His primary vehicle for the past decade has been his state-of-the-art trio with bassist John Lockwood and drummer Yoron Israel, an ensemble first documented on the 2003 Sunnyside release "Ever Before Ever After". One of the finest working bands in jazz, the group performs and records regularly, exploring Gardony's extensive book of original pieces as well as the occasional standard and jazz classics by the likes of Horace Silver and Billy Strayhorn. Gardony augmented the trio's 2011 release, "Signature Time" (Sunnyside), with Stan Strickland on saxophone. His critically acclaimed 2013 solo piano album, "Clarity" followed, and in 2015 he released another critically acclaimed recording, a live sextet album, "Life In Real Time" (Sunnyside). It features Bill Pierce and Don Braden on saxophone, Stan Strickland (saxophone, bass clarinet), Yoron Israel (drums), John Lockwood (bass), and Gardony as pianist, composer and arranger. A critically acclaimed solo piano album, "Serious Play" followed in 2017

His latest, solo piano release, "La Marseillaise" was added to his impressive body of work in 2019. The following are quotes from some of the reviews the CD received:

" Gardony relishes variety and thrives on a skillful navigation of dynamics.The improvised Four Notes Given [the audience suggested which four notes, Gardony took it from there] and On the Spot are bright and majestic examples of on-the-fly creativity at its most developed." -Jeff Tamarkin / JazzTimes Magazine

" The energy in his work, and his loving attention to detail ought to be attracting notice. It's to be hoped that this fresh solo date will win him new admirers and waken up older ones." -Brian Morton, Jazz Journal, UK

" On the Spot is a fully improvised piece, which, again takes on structure thanks to Gardony's desire to go beyond the preconceived into majestic new territory. La Marseillaise is a grand organic take on creating music in the moment. " - Donald Elfman / New York City Jazz Record

"The whole album is a triumph of Gardony's flawless technique and inventive mind, and also a major advertisement for any of his concerts you can catch. " - Jay Miller / Patriot Ledger "Best Jazz of 2019" pick

"[Gardony] mastered the sound of surprise."- Stuart Nicholson / Jazzwise, UK

"Best Jazz Albums of 2019"- Jay N. Miller / Patriot Ledger

"14th Annual Jazz Critics Poll 2019 - 10 Best New Jazz Releases list by Michael Coyle"

His previous, 2017 solo piano release, "Serious Play" has also received accolades:

[4-stars] "Serious Play combines spontaneity and intent. Improvised in the studio, it's a harmonious, emotionally intense whole that sounds like a concert rather than an arbitrary collection of tunes. No matter how busy Gardony becomes, there is a stillness at the center of his music, a distinctive amalgam of central European folk strains, majestic classical piano and improvisational fearlessness." - Carlo Wolff / Down Beat Magazine

"In less than forty minutes, Gardony manages to cycle through a series of thoughts and emotional truths that catalog what we're all experiencing in different ways. It's a statement that's both sobering and heartening in its unfolding." - Dan Bilawsky / All About Jazz

"The album closes with a heartbreakingly beautiful declaration of hope in Over The Rainbow. It's reharmonized to a place that movingly concludes Gardony's striking vision" - Donald Elfman / New York City Jazz Record

[4-stars] "a pianist with excellent touch, a wide-ranging melodic sensibility and considerable power of improvisation" - Michael Tucker / Jazz Journal, UK

*****

Laszlo Gardony is a New England Foundation for the Arts Touring Roster artist. NEFA provides up to 50% of musician fees when his trio is presented by a non-profit organization in five New England states (not in MA) . For more information please visit Laszlo Gardony's page at NEFA's CreativeGround.org .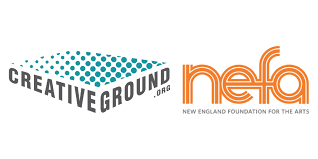 ---
HOME • DISCOGRAPHY • MUSIC • REVIEWS • VIDEO •
QUOTES • TOURING • CLINICS •ABOUT •
CONTACT • BUYING CD's

© 2004 Laszlo Gardony. All rights reserved.
Web site development & design by FIRE CREATIVE.