November 16, 2008
Live Performance Review: Laszlo Gardony at Scullers
"We live in exciting times," Laszlo Gardony said to a Boston audience at Sculler's Jazz Club a week to the day after the election. And his music was right in sync with all the hope and change in the air. Gospel, blues, acoustic rock—all things distinctly American and distinctly joyful—that is where this consummate jazz pianist and composer took his trio of seven years in a set of original tunes and standards, largely drawn from his latest album, Dig Deep. Gardony's harmonic density, rhythmic complexity, and linear exotica were all there, but the music was accessible, almost throwing off the shackles of jazz esoterica to celebrate the radiant good times in this artist's life.
Hungarian-born Gardony, who has recorded eight albums as leader, is always in fine company with bassist John Lockwood and drummer Yoron Israel, Boston's first call musicians on their respective instruments. They're the type of players who simply choose not to go to New York, although musically there's no distance between them and the jazz musicians in the Big Apple.
As a unit, the seasoned trio is a must-hear no matter what they play. With impeccable dynamics and a deep understanding of their musical roles, they support and enhance, never getting in each other's way. John Lockwood's solid pocket anchors the piano and drums, both of which have a busier conversation over him. Gardony and drummer Israel play sometimes in sync, or, Israel will trade, echo and accent the piano's complicated rhythmic figures.
There may be a lot of superlatives coming at you here, but, believe me, they're well deserved. John Lockwood's tone is buttery, his time is a rock, and he is equally comfortable with fluent runs and single notes that ground a measure in a ballad. As for Yoron Israel, he's one of the most musical drummers I've heard in a long time. He doesn't waste rhythmic energy, he channels it—shaping a tune, toping off a soft phrase with the sibilance of his cymbals, closing out a solo with the right bass drum accent.
Gardony, who's been playing since he was five, displays his technical mastery and has the piano's full palette at his disposal. He'll throw in an unusual scale in the middle of a solo, off the cuff—sort of the musical equivalent of expressing an idea in Hungarian—because it fits. On Tuesday night, he played harder than in the past, when he has been more airy, delicate and attenuated.
The tunes varied from the strong slow diatonic major voicings of "Wide Awake" (what Gardony has described as a power rock vibe) to the reharms of standards like "Softly (As in a Morning Sunrise)." Much of Gardony's new material lays down a rolling groove, like the 7/4 of "In Transit." Its descending piano lines over a repeated bass figure give you the feeling of moving along in space as well as time. "Three Minute-Mile" —an appropriately named workout with meter changes, gospel accents, and a heavy-handed diminished chord that rocks the tricky form—was a great springboard for Yoron Israel's solo, which echoed the tune's phrases within its rolls and fills.
If you wanted to hear transformations, this group's take on standards was the way to do it. "Summertime" put contemporary harmonies on a gospel feel, and Gardony cooked in an inspired, bluesy solo. In "Softly (as in a Morning Sunrise)" the bass ushered in the dawn with an eerie dirge-like motif behind it. Heavy on reharmonization, the arrangement swung on the piano solo, and Lockwood played tight, fast melodic lines over the changes before taking the tune out. The group stood "Satin Doll" on its head with what Gardony called an "Afro-Cuban/Hungarian" influenced arrangement. Yoron Israel broke loose with a hard-hitting insistent beat that pulled the tune over the top.
Reflecting on the good vibes in the room, Gardony beamed, "It feels wonderful to be an artist in these times and share these thoughts through an instrument."
Amen to that.

- ROANNA FORMAN
---

June 20, 2008
CD review: Laszlo Gardony, "Dig Deep" (Sunnyside 2008)
Pianist Laszlo Gardony digs deep into his multi-versed jazz vernacular during this irrefutably, captivating 2008 release. With his trio of six years, the camaraderie and intuition quotient cannot be undermined yet should be anticipated given the personnel involved. Here, the pianist jubilantly integrates funk, gospel, rock, soul and world music into the classic jazz, piano-trio format. However, the overriding force pertains to the leader's strikingly memorable compositions.
On the opening piece titled "In Transit," Gardony elicits shades of Horace Silver, thanks to a catchy hook riding atop a perky bump and grind vamp. On a side note, it took me awhile to get past this track and move on, as I found myself tapping my CD player's repeat button more often than not. But the goodness continues as the musicians morph a forward-moving line of attack into a few genre-hopping movements, often shaded with memorably melodic choruses and the ever-present groove that shines throughout.
Gardony's muse is unpretentious yet artistic by design. He flexes quite a bit of muscle on the eighty-eights while also serving as the traffic cop. And check out "Out on Top," which sparks remembrances of New Orleans piano legend Professor Longhair, to coincide with the group's buoyant shuffle vamp, all counterbalanced by the pianist's imaginative phrasings and fluid chord clusters. Sure enough, it's an all-encompassing musical statement that beckons repeated listens. Don't let this gem pass you by…

- GLENN ASTARITA
---

November, 2008
CD review: Laszlo Gardony, "Dig Deep" (Sunnyside 2008)

Pianist and composer Lazslo Gardony doesn't record a whole lot - Dig Deep is only his eighth recording as a leader since his US debut The Secret was released 20 years ago. Perhaps this is due to Gardony's busy teaching and touring schedule (he is popular clinician and a professor of music at Berklee), or maybe Gardony is just a quality over quantity type of person. Either way, Dig Deep, like everything else heard from Gardony, is a wonderfully diverse and beautifully executed recording of (largely) original jazz compositions that creatively sums up a myriad of influences and life experiences. In each of the nine tunes, you'll hear echoes of Hungarian folk music and 20th Century classical music alongside broad swaths of American pop, gospel, and blues. But the central goal to this album and seemingly all of Gardony's recordings, is to convey a soulful, joyous feeling to the listener. This is what helps Dig Deep rise above the vast number of proficient, well-executed modern jazz piano trio recordings I've heard over the past year or so.
Gardony's seasoned trio of six years features bassist John Lockwood and drummer Yoron Israel, both fellow Berklee faculty members. They excel in the context of Gardony's diverse, often surprising compositions. Israel, a bandleader in his own right, shines whether he is providing supple, sensitive brushwork (as on 'Wide Awake' and 'New Song') or pounding out hard-funking 4/4 on 'Heavy,' a tune Gardony aptly describes as "...a protest song from deep." Lockwood's fluid bass artfully intertwines with Israel's deft drumming on the adventurous, odd-metered 'In Transit.' Gardony's predilection for odd times also plays out quite dynamically on 'Three Minute Mile,' and 'Out On Top' – the latter a beguiling boogaloo in 5/4. The pianist's funky reworking of 'Summertime' as an acoustic jazz hip-hop tune (sans the MC) may raise a few eyebrows, but only the moldiest of figs would object. Here, all three trio members contribute hard-grooving, soulful solos. Gardony is anything but derivative, though the tastefully elegiac 'New Song' seems to conjure the work of Ahmad Jamal with its blend of dark harmonies, brilliantly conceived melody, and African-inspired bass ostinato. One surprising aspect of "Dig Deep" is the prevalence of Gospel- and Blues-derived themes – 'Sunday Afternoon' is a prime example, though each tune seems to delve into these areas quite effectively. 'Rhymes,' cited by Gardony as having an Indian influence, feels to me more like one of Abdullah Ibrahim's gently undulating, Gospel-tinged, Soweto-inspired meditations. Either way, it's a beautiful way to close out a richly rewarding CD.
- DAVE WAYNE
---

May 9, 2008
CD review: Laszlo Gardony, "Dig Deep" (Sunnyside 2008)
We knew something was happening with the Hungarian emigre's first American record a quarter of a century ago. It isn't every brand new jazz pianist arriving on our shores who gets to record with Jack DeJohnette after all. Gardony's Jarrettesque brilliance was evident back then. What was far from evident, though, was that he'd ever make a disc as simple and irresistible as this. It's the best thing he's ever done in an American career that's been honorable but far more marginal than it needed to be. Gardony has simplified both his playing and writing over the years. Now in "marrying odd meters/changing time signatures with the sound and the groove of gospel, funk, jazz and rock," he's made a jazz piano trio disc that part of you -- guaranteed -- is going to want to dance to. It might not be the ordinary danceworthy parts but that's how joyous and primordially infectious this disc is. His bassist is John Lockwood and his drummer is Yoron Israel. Who'd ever have thought that Laszlo Gardony would turn out to be the ultra-hip 21st century Ramsey Lewis? But listen to his version of "Summertime."Review: 3 1/2 stars [out of 4]

- JEFF SIMON
---

July 2, 2008
CD review: Laszlo Gardony, "Dig Deep" (Sunnyside 2008)

Laszlo Gardony introduces the music in the liner notes of his latest release Dig Deep with "Time and again, we have to reinforce our conviction in the strength of the world's benevolent qualities. Doing so gives us the courage to always choose noble ways to survive and thrive. This music is intended as an offering for those who wish to live this way. I know I am one."
Gardony's prologue has a message that many people hold in their hearts, but may find little evidence of it practiced in reality, which is why when many come to the rescue of one person, people around the world find a reason to believe in the goodness of humanity. Such acts of benevolence show that people care for each other, and it moves others to do the same. Gardony's music expresses the union which instruments show as they come to each other's rescue. Their chord progressions comp each other while weaving into harmonious pieces.
Gardony's album, Dig Deep, is all about Gardony and his band understanding where each other are on the melodic map and pulling each other in the same direction. With Gardony on piano, John Lockwood on bass, and Yoron Israel on drums, the trio is always on the same page emotionally, mentally and physically through the musical paragraphs. The trio exposes such vulnerability in "Wide Awake" and such a happy-go-lucky stride with "In Transit" that the members seem like a family experiencing the same events and reacting to them in a supportive manner. The quick footed beats of "Three Minute Mile" are fortified by the zealous cycling of the piano keys, and the trio's performance of Gershwin's jovial tune "Summertime" is contagious.
Gardony and his band break into episodes of thoughtful melodic expressions with "Sunday Afternoon" and then move into a lively jamboree in "Out On Top." The faint rhythmic shuffles of "New Song" are garnered by swags of traipsing piano keys as the casual gait of "Heavy" carriages a stylish rhythmic stroll and a warm body temperature as if the notes were made of human flesh. The final track "Rhymes" is a charming melodic ditty that beams of smiling chords series and a leisurely tempo that makes you feel like walking in the Sun, scoring a pleasing tune that has its feet planted in the ground and its body enjoying the breaths of fresh air.
Born in Hungary, Laszlo Gardony explores music outside of his homeland finding inspiration in Indian tabla tantric movements in "Rhymes," Pentecostal hymns in "Sunday Afternoon," and Afro/Abdulah Ibrahim vibes in "New Song." Gardony incorporates music from different cultures in his compositions and the result is a splendid melting pot that displays harmonious expressions with gentle sonic compressors. The music exudes of complementing keys and phrases no matter which country Gardony and his band are borrowing ideas from for their compositions. The trio show the teachings of their leaders and the creativity of their own minds in Dig Deep.
- SUSAN FRANCES
---

September 7, 2008
CD Review: Laszlo Gardony, "Dig Deep" (Sunnyside 2008)

One favorite and under-appreciated pianist has been Hungarian-born Laszlo Gardony. His emigration to the United States in 1983 began a career in which his first albums (on both Antilles and Sunnyside) established a firmly swinging piano trio setting. Although the '90s were not a productive era, he has had four releases since 2001.

Dig Deep shows how the years have added to the pianist's sense of lyricism and rhythm. The opener, "In Transit," smacks of the early '60s soul-jazz era and notably of the work of Bobby Timmons. This is one toe-tapping melody that establishes a happy groove for the trio. Gardony re-creates the same vibe on "Out On Top" and "Heavy" and even re-arranges the Gershwin classic, "Summertime," so that it fits into pulse with the aforementioned titles.

Gardony also brings in his musical Hungarian heritage by incorporating church feelings into "Sunday Afternoon" as well as an Indian influence on "Rhymes." The use of unusual time signatures is not a novelty for the pianist as in the case of "In Transit" (7/4) and "Out on Top" (5/4).

This trio has been intact for the past six years and the in-the-pocket musicianship of John Lockwood on bass and Yoron Israel on drums is most telling. This is one recording on which the rhythm section acts as one.

– MICHAEL P. GLADSTONE
---

JAZZ 100, AUSTRALIA June, 2008
CD Review: Laszlo Gardony, "Dig Deep" (Sunnyside 2008)
Odd meters and changing time signatures underpin Laszlo Gardony's infectious sound and groove.
Gardony's latest album "Dig Deep" finds him turning to gospel, funk and rock for inspiration and with his seasoned jazz trio (John Lockwood, bass; Yoron Israel, drums) taking full advantage of every delectable twist and turn. In the true spirit of spontaneity Gardony notes all tracks were recorded as first takes to encourage genuine expression and energy. The album's eight original compositions show a pianist well capable of creating an engaging mainstream groove, while not shying away from regular artistically-driven musical challenges. An inventively upbeat version of "Summertime" adds a nice touch to a body of work that finds this topnotch jazz outfit in peak form – PETER SYKES
---
July 13, 2008
CD review: Laszlo Gardony, "Dig Deep" (Sunnyside 2008)
New releases show trios don't have to play it safe
Jazz piano trios too frequently are the cliche-ridden groups that haunt hotel bars. Even when the cliches are eliminated, the trios sound close to boring. That is why the efforts of Laszlo Gardony on "Dig Deep" and Bill Stewart on "Incandescence" stand out. With the traditional piano-drum-bass trio, Gardony offers eight original numbers that vary through shifting time signatures and meters to create a lively album. The tunes include a race-paced "Three Minute Mile," a laid-back "Sunday Afternoon" and a meditative "Rhymes." His group also gives a fresh look to George Gershwin's "Summertime." Stewart takes a greatly different approach. For one, he is a drummer. But he is joined by pianist Kevin Hays and Larry Goldings on organ and accordion for another kind of trio. The material, all originals by the drummer, range from a hint of funk on "Knock on My Door" to a quiet "See Ya." Then there's "Metallurgy," a piece dominated by Stewart's cymbals. Get it? Both albums show what a trio can be. 3 stars [out of four]
- BOB KARLOVITS
---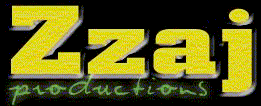 HAWAII May 2008
CD Review: Laszlo Gardony, "Dig Deep" (Sunnyside 2008)
All 9 cuts (except Gershwin's "Summertime") are highly creative originals from Laszlo... the keyword here is creative... not "wacked" (at all), just the ability to take a line & infuse it with significance that other players miss. Even gospel is not sacrosanct in his hands... as I sit here listening to the opener, " In Transit", I can't help but be reminded of "Universal Prisoner" on "Second Movement" by Les McCann/Eddie Harris... no, it's not an exact match (or a rip-off), but it's clearly in the same timeless realm... absolutely my favorite tune on the album, though " Heavy" runs a pretty close second. His treatment of Gershwin's tune would have (I suspect) brought a distinct smile to Ira's mug... great stride left hand that actually (believe it or not) makes the tune quite danceable. It's clear that the rest of the trio (bassist Joe Lockwood & drummer Yoron Israel) "get it" regarding Gardony's musical humor. This is, without question, the most "different" version of "Summertime" I've ever heard... nuthin' but FUN! I do think it would be nice to hear some reeds against tunes like this - maybe next time, eh? For those inclined towards jazz that features power piano, this comes MOST HIGHLY RECOMMENDED. Hands down, the "PICK" of the YEAR for "best piano trio". - DICK METCALF AKA ROTCOD ZZAJ
---

San Carlos , CA May 31, 2008
CD Review: Laszlo Gardony, "Dig Deep" (Sunnyside 2008)
The Hungarian-born contemporary jazz pianist/composer uses unusual meters and flirts with rock, gospel and funk elements. The result is exhilarating. – PAUL FREEMAN
---

May 19, 2008
CD review: Laszlo Gardony, "Dig Deep" (Sunnyside 2008)
It's one thing to say you were influenced by… but to actually work with Dave Holland, Fathead Newman, John Abercrombie, Randy Brecker and many more gives it a new level of veracity. Gardony has moved into the realm of the greats he has aspired to with this driving set that finds him taking off the gloves and giving the classic jazz piano trio a run for it's money. A piano man for these times, he marries the future with tradition and sprinkles his own flavor on the proceedings for a killer set that's sure to impress. This is the place to stop for genre fans looking for something new to blow their ears wide open.
---

August 25, 2008
CD review: Laszlo Gardony, "Dig Deep" (Sunnyside 2008)
Laszlo Gardony, born in Hungary but now a resident of Boston and a professor at Berklee, is the kind of outstanding, bread-and-butter jazz pianist we need more of. Dig Deep, featuring his longstanding trio including John Lockwood on bass and Yoron Israel on drums, demonstrates not a talented local cat playing bop and Bill Evans but much more. Eight of the nine tunes here are original, and even the Gershwin warhorse "Summertime" is entirely remade as a gospel song with shifting time signatures. The originals exhibit the same fun sense of exploration—they are typically based about a strong vamp or a killer bass line, and they use the groove of popular music as often as they sound specifically like "jazz".
But this is the jazz, with expressive improvisations emerging from the grooves and the sense of communication between the members of the group paramount. This is music made with an awareness of soul and rock, swing and gospel, but it is still made in the tradition of the great jazz trios. Gardony sounds less like Bill Evans or Bobby Timmons or Horace Silver than he does like an amalgam of Jarrett and maybe Cedar Walton—a modern jazz pianist whose playing is pianistic and carefully arranged. Gardony does not try to dazzle you with speed or volume, but his group simply delivers the pleasure of its own united front on attractive, catchy themes. Which is more than enough.
Rating: 7 out of 10
– WILL LAYMAN
---

August 16, 2008
CD review: Laszlo Gardony, "Dig Deep" (Sunnyside 2008)
This CD is full of original compositions, save for one tune that is a Gershwin standard. It's a heartfelt record that sounds big; it has the feel of a live album, even though it isn't. Laszlo Gardony is a Hungarian born jazz pianist, schooled not only in jazz but rock, blues and classical. It's the tapestry of all those styles that makes this CD burst from its packaging.
Gardony plays piano on Dig Deep and is accompanied by John Lockwood on bass and Yoron Israel on drums. The trio has been playing together for six years and create some intricate songs.
Strengths: Gardony's piano is distinct; it has its own voice and tone and he plays it nimbly. "New Song," for example, shows the expressive piano – it sounds like a rainy weekend afternoon; the piano notes patter and the drummer makes his cymbal's splash. "Wide Awake" has the feel of an old 80s rock ballad, only without the pomp and circumstance.
Gardony writes that he finds "a lot of joy in marrying odd-meters/changing time signatures with the sound and groove of gospel, funk, jazz and rock." Lockwood and Israel help him create those odd time signatures. "Heavy" is another rock-infused tune with some crisp and brisk drumming. Israel plays complicated patterns on his snare/hi-hat and it's just a joy to hear. The drums take over "Heavy," making it my favorite track. Listen for his rolls throughout the record.
Weaknesses: Despite the pristine musicianship, some tracks seem to be muddled. The best tracks are exciting and alive, but there are only a couple.
Final Thought: The drumming is wonderful, the piano is distinct and the bass fills in all the gaps. An excellent trio with some thoughtful music.
– GRAY HUNTER
---

GLOBAL RHYTHM MAGAZINE
November 2006
Laszlo Gardony Trio – "Natural Instinct" (Sunnyside 4003)
Joined by drummer Yoron Israel and bassist John Lockwood, Hungarian-born pianist/composer Gardony performs original compositions and arrangements on this intimate, jazz piano trio album. If jazz piano recordings make your world go around, this will be spinning in your player for quite some time. Gardony's resume precedes him: He's Professor of Piano at Berklee College of Music, has released over a half dozen albums as a bandleader, and has performed in 22 countries. He's also won numerous awards and worked with Dave Liebman, John Abercrombie, David "Fathead" Newman, Freddie Hubbard, John Blake Jr., Joe Lovano, Randy Brecker and many others. The tight interplay amongst Gardony, Lockwood and Israel is impressive, and careful listening reveals numerous subtleties of rhythm and arrangement. There's hardly an iota of "world music" here as most would understand that phrase, but it is a great American-derived jazz trio outing." - ROBERT KAYE
---

ALL ABOUT JAZZ, December, 2006
Laszlo Gardony : Natural Instinct (Sunnyside)

Who said "those who can't do teach"? It's not necessarily true, as some of
the best jazz musicians can be found hiding out in institutions of higher
learning. Laszlo Gardony is a case in point: Hungarian-born and Boston-bred
(he attended Berklee School of Music), the classically trained
pianist/composer has been nurturing the creative talents of jazz' next
generation for some years now. His latest release, Natural Instinct,
features drummer Yoron Israel and fellow Beantowner John Lockwood, a bassist
best known for his work with The Fringe (one of free jazz' best kept
secrets). The disc contains a mix of original tunes and covers, the latter
rendered with Gardony's subtle yet signature reharmonizations and melodic
embellishments. The pianist's chops are flawless, making his complex
rhythmic permutations and fleet lyricism sound effortless and off-the-cuff.
Never overplaying, Gardony offers up short and succinctly constructed solos
that serve the tunes. Drummer Israel is the consummate accompanist,
generously supporting the pianist with an understated eloquence that,
ironically, makes it easy to understand why he may be one of the most
underrated drummers in the biz. Lockwood, too, says more with less; subtle
and supple, he steps out briefly for a few moments, particularly on
"Thinking of Stella", where his counterpoint is uncannily empathetic.
Without forcing the issue, Gardony and cohorts have allowed a wonderful
collaboration to take place, like a conversation between old friends who are
not in a hurry to talk each other's ears off. Let's hope his students are
listening too. - TOM GREENLAND
---

Hot House Magazine Spotlight December 2006
Hungarian by birth, Gardony is a distinctive improviser who infuses his post-bop pianistics with references to his Hungarian folk roots. A grad of Budapest's Bela Bartok Conservatory, he emigrated to the US four years later to study at Berklee, where he is now a faculty member mentoring the most promising students. Bassist John Lockwood and drummer Yoron Israel - who add to the manifold delights of Laszlo's most recent Sunnyside CD, Natural Instinct - will also play with him. While the album may remind some of Keith Jarrett's output, it's full of deft percussive touches and an abiding romanticism that marks Gardony an original - PAUL BLAIR
---

ALL ABOUT JAZZ August 2006
Modern plugged-in jazz is beginning to resemble a research lab. Those kinds of innovations are appreciated and to be encouraged, of course. All the same, it's nice to know that folks like Laszlo Gardony are keeping alive the (very) smart and (very) soulful acoustic piano trio tradition.
Gardony lies somewhere between the pianists (Monk, Andrew Hill) who seem to struggle against the instrument and those (Cole, Jarrett) whose musical ideas seem to flow unimpeded through the instrument. Like the latter group, Gardony's virtuosity is often unobtrusive, because his skill makes it sound easy; but like the latter group, he is capable of flights of arpeggiated fancy that seem to test the response time of the little-felt hammers inside the piano. Part of the enjoyment of listening to jazz piano has always been listening to the struggle of the first group, but another part is marvelling at the easy mastery of the second. On Natural Instinct, Gardony forges a middle path, combining the best of both schools.
The record's strong suit is surely the music's rhythmic complexity: the tension between the melodic line and drummer Yoron Israel's rhythm on the title track and "Waking Dreams" (a composition which channels the spirit of Herbie Nichols, another "middle path" pianist); or Gardony's soloing over the gentle bossa nova pulse underlying "Thinking of Stella" and "Someone."
Then again, another strength is the uniformly high quality of the compositions, a combination of pieces by Gardony and genuinely novel renditions of "Motherless Child" and Horace Silver's "Peace." And the record's triumph may be the pianist's harmonic complexity--he re-chords a passage of "Softly (As in a Morning Sunrise)" with just the same understated melancholy you might expect from Bill Evans.
If Natural Instinct is immediately appealing, it also continues to reveal its subtleties over time. – JEFF DAYTON-JOHNSON
---
THE PHOENIX July, 2006
Laszlo Gardony Trio
Regattabar, Boston
The Boston-based pianist Laszlo Gardony's music is as much about the song as the solo. At the Regattabar two weeks ago Wednesday, his long-time trio (with bassist John Lockwood and drummer Yoron Israel ) began with the title cut from their new CD, Natural Instinct (Sunnyside). The focus here was on Gardony's riffy tune and the Afro-Latin beat. Gardony knows how to play fast Bud Powell–like single-note runs — as he did with his encore of Oscar Hammerstein & Sigmund Romberg's "Softly, As in a Morning Sunrise" — but here and elsewhere he emphasized melodic variation, touch and tone, and rhythmic chording that kept the band, and the audience, moving all night.
Sometimes that chording relied too much on blues-riffing arpeggios, but Gardony and his band know how to build a performance, and the momentum of the alternating 3/4 and 4/4 meter and his digging into those chords got the crowd cheering on the second tune, "Revolution." When he writes a folk-pop tune like "Me and My Echo" it calls out for lyrics. For the original "Mockingbird," he spun melody after melody out of his right hand while his left cycled gently through a Latin-flavored vamp. – JON GARELICK
---
WBUR.ORG May/June 2006
Every working jazz unit has a natural lifespan, often very long, and Gardony, bassist John Lockwood and drummer Yoron Israel are in the prime of their lifetime together. Whether playing originals or transformed standards, listening and interacting grows deeper among the three, and the overused term "seamless" picks up every stitch in this case. One of Boston 's finest groups – MILO MILES
---

CADENCE MAGAZINE December 2006
Laszlo Gardony Trio – "Natural Instinct " (Sunnyside 4003)
There seem to be an infinite number of jazz musicians who deserve to be better known than they are and pianist Laszlo Gardony is one of them. Natural Instinct shows why. Instead of being one of the legion of pianists who follow the style of Bill Evans, Gardony has a restlessness and hard rhythmic drive to his playing. You hear that in the subtle Latin groove of "Natural Instinct" and the bluesy
waltz melody of "Motherless Child." Even the man's ballads like "Hidden Message" and "Someone" move with purpose. John Lockwood and Yoron Israel make a real trio recording out of this session, not only giving Gardony support but playing around with meter and time to make the performances more complex than they sound on the surface, particularly on "Waking Dreams" and "Thinking Of Stella," a lovely variation on "Stella By Starlight." Gardony goes it solo on Horace Silver's "Peace" and keeps his lively style going even as he keeps the tune's serene mood intact. Gardony is a very talented pianist who definitely deserves more recognition. – JEROME WILSON
---

NASHVILLE CITY PAPER, July 14, 2006
Pianist Laszlo Gardony can blister his way across a keyboard or ease through melodies with precision, and he does both of these often on the trio date Natural Instinct (Sunnyside). While drummer Yoron Israel serves as the rhythm aggressor and bassist John Lockwood the counter puncher, Gardony crafts, paces and executes tight, energetic solos or more lyrical, sentimental responses on such cuts as "Revolution," "Me and My Echo," "Softly (As In A Morning Sunrise)" and "Us and the Night and the Music." Gardony and comrades are fine interpreters and players, and the trio sometimes play so smoothly it seems less a piano/bass/drums date and more a collective presentation. - RON WYNN
---

THE IRISH TIMES August 11, 2006
Laszlo Gardony Trio – "Natural Instinct" (Sunnyside) **** (four stars)

Hungarian, but based in Boston for decades, Gardony is an exceptional pianist, not so much underrated as little-known, with a background in contemporary classical composers like Messaien, and a jazz one with adventurous players like Dave Liebman, Miroslav Vitous and Dave Holland. On this fine trio date with John Lockwood (bass) and Yoron Israel (drums), Gardony's playing flows with the unforced lyricism of a natural storyteller. There are no empty gestures, nothing for effect, yet his individuality makes its presence felt. Some gorgeous originals (Hidden Message, Thinking of Stella), the disconcerting Waking Dreams and the simple, childlike Me and My Echo, along with absorbing reworkings of Motherless Child and Softly as in a Morning Sunrise, show both Gardony's and the trio's combination of inventiveness and emotional accessibility. – RAY COMISKEY
---

ALL ABOUT JAZZ July 23, 2006
Laszlo Gardony, a lyrical pianist, often shades his playing in pastels as he explores the standards and original material on Natural Instinct. For this effort he works in a compact trio with drummer Yoron Israel and bassist John Lockwood.
Gardony's laid-back approach works well most of the time. He has a bent towards building motifs with deliberation, layer upon layer, until he fulfills his vision. However, he makes a greater impact when he lets fire stoke his engines and sends him chugging along. The effect then is deep and intense.
Gardony's composition "Revolution" is based on a folk melody. Gardony extends the body of the melody with a meditative air, nestling a short burst of lilt against a sombre air. He swings with ease, with the rhythm section playing along. The duality of approach works well. Another original, "Thinking of Stella," is a ballad, shimmering softly in the shade of the piano's gentle ministrations. Gardony loosens up for "Motherless Child." There is an emphatic spark as he thrusts forward and invests a host of colours, including a tint of the blues.
Horace Silver's "Peace" is the perfect vehicle for Gardony. He shades the tempo with a flow of germane ideas, letting space breathe life and then indulging in a whirlpool of notes, the alternating rhythmic shifts once again showcasing the sphere of his improvisation. Gardony, Lockwood and Israel play with insight and assurance, whatever the mood, helping make this recording accessible and pleasing. – JERRY D'SOUZA
---

JAZZ REVIEW, October, 2003
Laszlo Gardony Trio – "Ever Before, Ever After" (Sunnyside) ***

" Laszlo Gardony's latest release is a live recording of a studio performance for a radio station. Ever Before, Ever After excels in almost every area, and is a pleasure to listen to for even the most demanding jazz connoisseur. Gardony's brilliance at the piano exhibits itself through his technicality, harmonic complexity, and knowledge of various styles, from Afro-Latin to gospel. A spirited live date, this session gives us everything we want and more as an educated listener.

Gardony's pianistic style is fantastic. Technically, he is far superior. Furthermore, as a Berklee graduate and European trained musician, he is aware of and able to combine many styles of music, from Classical to jazz to Afro-Latin to gospel.

The first three tunes on the album show us the full range of musical experience. "Satin Doll" starts with an Afro-Latin introduction, to a straight-ahead treatment of the head, then solos, then back to the Afro-Latin closure. "Ever Before, Ever After" is an original composition. Gardony's piece is in a gospel feel, yet avoiding any clichés. Finally, he extends the form of "Stella by Starlight" to include a chorus that includes changes reminiscent of Bartok.

The rest of the album similarly shows off his brilliance. "Giant Steps" shows off his technical superiority. He gives us the same "sheets of sound" experience that Coltrane gave us in the original. His two other original pieces on the album give us a similar gospel treatment as the title piece. Gardony's treatment of the melodies of these pieces is particularly moving. As so many technical pianists are wary of being exposed, Gardony is comfortable in the soft dynamic of these gospel-like hymns. Gardony also shows off his playful side on "Come With Me". Still gospel based, it also combines a Dixieland feel to give energy to the piece and offer an alternative to the traditional "hymn-like" melodies.

What adds particular resonance to this session is that it is a live performance. A certain palpable energy is evident. It is as intense an album as can be produced. At moments, Gardony and his drummer seem ready to burst through. Both are fierce and not afraid of giving all they have to the music. Furthermore, the live date offers an excellent repertoire. In incorporates half standards and originals, as well as a piece that appears on a previous Gardony album. All this allows the listener to experience song selections that the band has worked out on the road. Evidence of this is displayed by the comfortable interplay of the trio.

Ever Before, Ever After is a wonderful album. Laszlo Gardony is a great pianist, and this is superb music. The album offers ballad, burner, hymn, and chant. Complexity and technicality are present but never overshadow musicality. Laszlo Gardony is a pianist worthy of praise within the highest pantheon of performers. " - SCOTT GOTSCHALL


---

JAZZTIMES, September 2003
Laszlo Gardony Trio – "Ever Before, Ever After" (Sunnyside) ***

" Don't try these changes at home. On Laszlo Gardony's Ever Before Ever After (Sunnyside) we're dealing with some intellectual approaches to jazz that sound like the pianist (who went from the Bela Bartok Conservatory, in his native Budapest, to Berklee) had enrolled in Coltrane Meets Bartok 101. Those parameters essentially cover Gardony's background: a jazz natural steeped in classical music, very much at home in both music worlds, which translates to incredible technique spread over a highly personal harmonic language.

It can be heard immediately as Gardony's two-minute introduction, hinting at "Jeannine," evolves into "Satin Doll," which gives you insight into his reharmonizing talents, as well as the nonstop drive of drummer Yoron Israel and the Eddie Gomez-influenced bassist John Lockwood. On "Stella by Starlight" Gardony becomes increasingly complex with each chorus, as Israel and Lockwood anticipate and match every dynamic rise and fall of Gardony. So does the pianist's near-constant humming.

Not surprisingly, Coltrane's "Giant Steps" allows Gardony to wrap himself in the predictable "sheets of sound" at supersonic speed, but, surprisingly, as he builds toward the mother of all climactic choruses, he yields to Israel, who responds with his most intense drum solo. Gardony stays "outside" for "Mockingbird," which builds beautifully and allows Lockwood his finest moments." – HARVEY SIDERS


---

BOSTON GLOBE, June 13, 2003
Laszlo Gardony Trio – "Ever Before, Ever After" (Sunnyside) ***

" RECOMMENDED: ''Ever Before Ever After'' (Sunnyside) by the Laszlo Gardony Trio - Their renditions of ''Stella by Starlight,'' ''Giant Steps,'' and ''Satin Doll'' - recorded last fall while they played on WGBH-FM's ''Eric in the Evening'' - will make you swoon." – STEVE GREENLEE


---

THE BOSTON PHOENIX, January 24-31, 2002
Laszlo Gardony Trio – "Behind Open Doors" (Sunnyside) ***

" Pianist Laszlo Gardony's first trio album in more than a decade is a welcome return to a format at which he excels. Working with bassist John Lockwood and drummer Jamie Haddad, he puts his personal stamp on a wide range of material, from odd-metered tunes that reflect his Hungarian roots to jazz classics like Miles Davis's "Blue in Green" to lyrical free improvisation. Gardony has a firm, weighty touch, but his lines dance effortlessly, with a smooth articulation and carefully modulated colors. He swings as easily in the odd meters of "Come with Me" as on the standard "There Will Never Be Another You." And his melodic sense imbues both the title track and the free-form "Mystical" with an accessible lyricism and subtle complexities.

All three players share the ability to listen and interact in creative ways, so there are surprising little twists and turns on each track, including one of the most inventive treatments of Monk's well-worn "'Round Midnight" in recent memory. The ever-resourceful Lockwood finds a new way through each chorus, placing his notes with exquisite care to create rhythmic variety. Haddad is just as sensitive and a masterful percussion colorist to boot. Together they make classic jazz-piano trio music full of character and individuality." – ED HAZELL
(see this review at the Boston Phoenix website)


---

THE IRISH TIMES
Laszlo Gardony Trio – "Behind Open Doors" (Sunnyside) **** (four stars)

Gardony, here with the annual Berklee College visit to Newpark, is a little known [in Ireland] but stunningly talented pianist. On this utterly engaging trio outing with bassist John Lockwood and drummer Jamey Haddad, he doesn't so much break the boundaries of the material as probe and push them into fresh limits, using the elements of time, harmony and line in a flowingly natural way.

He's best appreciated at first on the familiar; "Round Midnight" is handled with amazing freedom and subtlety, and he even finds surprises in the venerable "There Will Never Be Another You". But it's the mature individuality of his approach, his interaction with Haddad and the trio's cohesiveness that impress.


---

ALL ABOUT JAZZ.COM IAJE CONFERENCE CONCERT REVIEW
Laszlo Gardony Trio
IAJE Conference in Long Beach, CA

"Pianist Laszlo Gardony's Trio was notable for an advanced, varied rhythmic sensibility. An untypical, medium tempo "Round Midnight" came out in bursts of notes over a pedal point. "Come With Me", based on "Show Me the Way to Go Home," was new millenium gospel. An extended, mostly minor key piece, "March of 1848," was derived from Hungarian folk melodies and included a duet with drummer Jamey Haddad. The trio played with unity and creativity." – CRAIG JOLLEY


---

THE BOSTON HERALD, September 16, 2001
Laszlo Gardony – "Behind Open Doors" (Sunnyside) ***1/2

" From the opening of the bluesy and breezy "Come With Me" to the thorny original "The March of 1848," Gardony serves notice that he has arrived – not only as an original voice who has fully integrated his disparate influences, but as a player who spans the conservatory and the gutbucket without a hint of strain. With bassist John Lockwood and drummer-percussionist Jamey Haddad matching him measure for measure, Gardony makes "Behind Open Doors" a career milestone where soul, technique and intellect converge." - KEVIN CONVEY


---

JAZZTIMES, June 2001
Laszlo Gardony – "Behind Open Doors" (Sunnyside SSC-1093D)

" From the evidence of this CD, Gardony-born in Hungary, trained at Berklee and a jazz star in Europe – deserves to be better known here as well. A traditionally based pianist with a bluesy feel that lends a Kirk Lightsey-ish quality to some of his improvisations, Gardony finds kindred souls in bassist John Lockwood and longtime Dave Liebman drummer Jamey Haddad.

The disc opens with "Come With Me," a medium-up original based on "Doxy" chord changes. Generally speaking, Gardony is agile and funky in uptempo pieces, and lugubrious, with thickly ebbing chords, on ballads such as Miles Davis' "Blue in Green" and the title track. On another original, "Mystical," Gardony's rhythmic patterns suggest ripples in a pool.

Like the French pianist Jean-Michel Pilc, Gardony was trained as a scientist as well as a musician. Also like Pilc, he seems to thrive mightily off the contributions of his bandmates. Lockwood is given ample solo space, and Haddad, heard here on drum kit (he is one of the masters of hand percussion as well) is always there, but never intrusively so. "Behind Open Doors" is Gardony's first trio recording in ten years; let's hope we won't have to wait as long for the next one." - GREG ROBINSON


---

THE BOSTON TAB
Laszlo Gardony – "Behind Open Doors" (Sunnyside)

" Never has the Boston-based pianist sounded more relaxed, more confident in letting the music take him where it wants to go. Back, after a long respite, in trio format (John Lockwood, bass bowing beautifully on "Mystical"; Jamey Haddad, drums), Gardony generally keeps a light melodic touch here. His "The Other One" nicely puts together a pretty tune with some easygoing noodling, and the title track is a combination of stately grace and moments of flying fingers. Yet even Monk would hardly recognize what – in a good way – has become of "Round Midnight." The quietly jarring "The March of 1848" doesn't really fit in with the rest of the set. But the album's last quarter hour is all lilting and lovely." - ED SYMKUS


---

THE PROVIDENCE PHOENIX
"Editor's Picks", September 13, 2001

" The J.H Rowbottom Fine Art Gallery is celebrating its fifth anniversary by hosting a show by Laszlo Gardony whose new Behind Open Doors (Sunnyside) contains a gorgeous interpretation of Bill Evans' "Blue in Green" The jazz pianist finds a way to be deliberate and disturbing with his spin. The theme, well known to those who have fallen for the original track on Miles Davis' Kind of Blue, is slowed down and stretched out. It seems impossible when you read it on the page, but Gardony and his associates find several lyrical filigrees to stress." - JIM MACNIE


---

ALL ABOUT JAZZ.COM FESTIVAL REVIEW
Laszlo Gardony / Jamey Haddad Trio
NughtTown, Cleveland Heights, Ohio
September 23, 2001

" As '60s avant-gardist Albert Ayler put it in the title to on of his later albums, music is the healing force of the universe. It was in that spirit that pianist Laszlo Gardony and drummer Jamey Haddad made their musical offering to a modest crowd at NightTown, a cozy eatery in Cleveland Heights. In light of current events, Gardony spoke of the universal language of music and the freedoms that allow the existence of this multicultural trio, which includes the Hungarian pianist, South African-born bassist John Lockwood and native Cleveland drummer Jamey Haddad. Attendees at this limited eight-city tour in support of the trio's current release Behind Open Doors, were treated to a rarefied mix of jazz combined with snippets of European folk melodies indigenous of Gardony's homeland, and the world-inflected percussion work of Haddad.

Over the course of two generous sets, Gardony and crew made it clear that this would be anything but the usual background cocktail trio. The material ranged from rollicking lines with a funky accent to gospel strains and the conventional blues form of "The Other One." The ballad "Behind Open Doors" brought forth a rhapsodic dialogue between Gardony and Haddad's variegated brush strokes. Haddad also utilized various-sized hand drums on the Eastern-flavored "March of 1848," which was based on Hungarian folk melodies. At the upper end of the tempo spectrum, an uncharacteristically brisk romp through "Round Midnight" and the old warhorse "Giant Steps" left little doubt that this trio could burn when they wanted to." - CHRIS HOVAN


---

CADENCE, September 2001
Laszlo Gardony – "Behind Open Doors" (Sunnyside)

" What is immediately striking about this recording is the sheer lushness of the sound. Peter Kontrimas is a master engineer who has worked his magic on a number of discs recorded in Massachusetts, and this one is no exception. Gardony, meanwhile, is a commanding player who can work in the "mainstream," but can also break out with thrilling force to play classically-tinged and modernistically-inclined lines that add considerably to the wallop of this music. Consequently, this disc has an edge-of-the-seat feel that sustains interest from beginning to end.

While Gardony is superb, his mates are nothing less. Bassist, John Lockwood is more straitlaced than Gardony, he anchors well the one foot that this music has in the "mainstream," thus making it all the more dramatic when the leader lets loose. Jamey Haddad is a drummer of great sophistication and sensitivity – he seems to know precisely when to turn up the heat and when not to. This one is a good, rewarding ride." - ROBERT SPENCER


---
HOME • DISCOGRAPHY • MUSIC • REVIEWS • VIDEO •
QUOTES • TOURING • CLINICS •ABOUT •
CONTACT • BUYING CD's

© 2004 Laszlo Gardony. All rights reserved.
Web site development & design by FIRE CREATIVE.